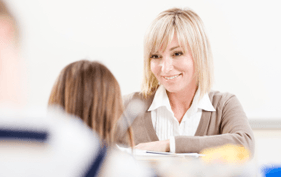 At Lawlor, our business is providing rehabilitation support services to children and adults with an acquired brain injury or spinal cord injury in Central and South Western Ontario.

OUR REHABILITATION SUPPORT WORKERS INCLUDE:
Occupational Therapy Assistants
Physiotherapy Assistants
Developmental Service Workers
Kinesiologists
Educational Assistants
Behavioural Therapists
Social Service Workers
Child and Youth Workers
Teachers
OUR MISSION STATEMENT
Lawlor Therapy Support Services Inc. strives to provide client-centred therapies under the direct supervision of a regulated health care professional for individuals who have sustained brain and or spinal cord injuries.
We value the uniqueness and dignity of human beings and are aware of dynamic interactions between person, environment, and occupation.
Through education and community partnerships, Lawlor Therapy Support Services Inc. is committed to the reintegration of persons with a brain and or spinal cord injury.

PROGRAM EVALUATION AND DOCUMENTATION

Programs are monitored by a regulated health care professional.
Goals, objective data, and observations are documented in daily progress notes that are delivered once per week.
Progress reports that include goals and outcomes are provided regularly.
Regular quality assurance checks are completed where information is gathered from the client and the rehabilitation team to monitor effectiveness.