News and Events
Event Information:
Rob Kattenhorn

It is with great sadness that we announce the passing of one our best, Rob Kattenhorn. Rob was a dedicated, much loved RSW, who was passionate and committed to his clients, colleagues, rehabilitation team members, and all that knew him.

Lawlor was lucky enough to have Rob on their team since 2004. Rob was a board member of the Brain Injury Association of Waterloo-Wellington in 2012 and was one of the key coordinators of the Walk, Run, and Roll fundraiser for the B.I.A.W.W. in 2013 and 2014. He also has attended, and/or volunteered at numerous fundraising activities that support acquired brain injury since 2004.

Rob was awarded the Lawlor Mission and Values Award in 2010 for his dedication to rehabilitation, commitment to client-focused care, pursuit of high standards, promotion of ethical principles and conduct, focus on continuing education and going above and beyond expectations. Rob was the first recipient of the OBIA Rehabilitation Professional Of The Year Award. Rob lost his courageous battle with colon cancer on June 6, 2016.  He leaves behind his loving wife, Brianna, and his son, Trevyn.

Lawlor thanks everyone for their love and support to Rob and his family throughout his illness.

If you wish to share a memory, condolences or letter of support please email lawlor@lawlortherapy.com and a book will be presented to Rob's family this summer.
View All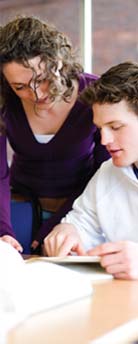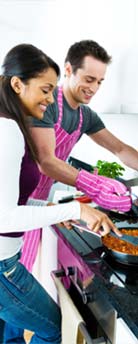 Providing Quality Rehabilitation Support Service In Your Community Since 1998
Learn More
Lawlor Therapy Services Inc.
We provide a broad range of services for individuals who require one-on-one support, focusing on functional activities and cognitive remediation to assist people in achieving their maximum level of independence. Lawlor Therapy Support Services Inc. compliments services provided by an interdisciplinary team in a client's community, school, or work place. Rehabilitation Support Workers work under the direction of Regulated Health Care Professionals.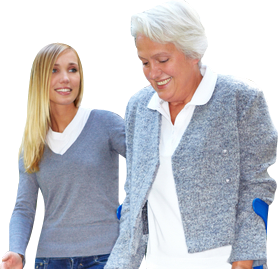 What Makes Our Service Unique?
A combination of program evaluation, documentation, and a collection of objective data.
Community
resources are
identified and
incorporated wherever possible.
Our area of expertise
is acquired brain injury, spinal cord, and
soft tissue injury.
(95% of our case load
involves working with
people who have an ABI.)
A holistic approach
to treatment is
incorporated including life skills, education,
and employment.