News and Events
Statement on COVID-19
At Lawlor the care and safety of our clients, team members and families are our top priority. We are following the directives of the Ontario Public Health Association and the PSHSA, Public Services Health and Safety Association to help keep our clients, patients, family members and team members safe. Lawlor's Health and Safety Team and Managers have implemented strategies and policies to help manage and prevent the spread of COVID-19.
We are informing our staff not to attend a session if they or their clients (family members) exhibit symptoms including fever, cough, sore throat, nasal congestion, and other flu-like symptoms.
Our policy is to now screen client homes/ residences before attending sessions. Lawlor staff are advised to contact the client the day before the session and inquire if they are having any of the above symptoms.RSWs will also inquire if anyone in the home has visited an affected area or had contact with someone who has tested positive for COVID-19.
If clients, staff are experiencing symptoms, Lawlor RSWs will not attend sessions and will provide phone/ video support if necessary to assist the client in continuing programs.
Lawlor RSWs will use protective measures to maintain a safe environment when working with clients.
1. Ensure proper handwashing protocols. (wash/sanitize hands before and after sessions.)
2. Sanitize their vehicles using wipes as Lawlor RSWs often transport clients in their car.
3. RSWs will not take their clients to large public gatherings.
4. Avoid sharing personal items.
We will continue to update our policies as the situation changes and we will adhere to measures that reduce the risk of infections and to help prevent transmission. We remain committed to providing high-quality care and service to our clients.

TouchStream is a tablet based system that provides verbal and visual prompting and sends notifications to caregivers. The system can be used as a tool to help family and team members monitor and manage medications, chronic health conditions, medical and other appointments and activities of daily living. The TouchStream tablet reinforces a sense of accountability and can enable people to be more independent and in control of life.

Optional wireless health devices can take the anxiety out of tracking blood sugar, weight or blood pressure and can help reduce errors from manual logging. The tablet can also help create a safer living environment by helping caregivers detect problems early, before they become a crisis.

TouchStream's web portal and mobile alerts empower caregivers with tools to help their loved one or client stay safe, healthy, and socially engaged. The tablet can assist people from all walks of life, including those with developmental disabilities, mental health issues, acquired brain injury and seniors.

TouchStream empowers caregivers with the tools they need to help their loved-one or client to stay safe, healthy, and socially engaged at home.

For more information contact:

Rick Hadleycrane at 905-451-1772 ex 267 or rhadleycrane@lawlortherapy.com

Rob Kattenhorn, was Lawlor's first recipient of the Mission & Values Award. This recognition is given to an RSW that demonstrates the attributes reflected in Lawlor's mission & values during the course of their employment. Lawlor's values are to treat everyone with dignity and respect and provide the same service and commitment as you would want for yourself.

As many of you know, Rob, who joined Lawlor Therapy Support Services in 2004, sadly passed away this year. He was the first recipient of this award in 2008. Rob possessed the skills and knowledge which take many of us years to acquire. He was an excellent therapist who was dedicated to the quality of his work. Rob's number one priority was helping his clients improve their independence and ability to return to normalcy. He left a remarkable impact his clients, management, co-workers, and rehabilitation teams. We are renaming this award to honour Rob. We know he would be proud to have his spirit live on in this annual award where he will continue to inspire others to make a similar impact in their client's lives.

Lawlor is lucky to have so many dedicated staff that it would have been difficult for our management to choose someone. We are asking managers, rehabilitation team members and clients to nominate an RSW based on the following:

              Dedication to rehabilitation
              Commitment to client-focused care
              Continuous pursuit of high standards
              The promotion of ethical principles and conduct
              Focus on continuing education
              Going above and beyond expectations

Managers and staff will be nominating a staff to receive this award yearly.  If you know a staff that you feel should receive this recognition please email Angie before November 1. Outlining why the staff should be recognized.

The award will be presented at the Lawlor Holiday Party on December 3, 2016.  The recipient will receive a plaque commemorating the achievement and $500.

Congratulations to Rick Hadleycrane on his new role as Vice President with Ontario Rehab Alliance.  He was elected as the Vice Present on a 3 year term.  Way to go Rick!!!

We are very proud of Rob Kattenhorn who won Rehabilitation Professional of the Year, presented at the OBIA Thomson Rogers "Back to School Event" on September 11, 2014.

Thank you to everyone who voted for Rob to win this award.

Rob Kattenhorn, joined Lawlor Therapy Support Services as a Rehabilitation Support Worker ten years ago in 2004. Rob is a board member of the Brain Injury Association of Waterloo Wellington and is was one of the key coordinators of the Walk, Run, and Roll fundraiser for B.I.A.W.W in 2013 and 2014. He has also attended, and/or volunteered at numerous fundraising activities that support acquired brain injury since 2004.

Rob is one of Lawlor's most requested staff. Numerous rehabilitation team members comment on Rob's professionalism, his genuine interest in his clients and his dedication.  Rob's clients have relayed that he has assisted them in achieving many goals due to his genuine interest in their well being and his commitment to helping them gain their independence. Rob's job has always been to work himself out of a job with clients and he is the person to let you know when he thinks they are ready to move forward without RSW support.

Rob's impact on others and delivery of care to his clients is truly remarkable. He is one of those rare individuals that puts others' needs before himself and is continually generating ideas in how to best support people. Rob does not work at this job for the compensation or the accolades, his reward is seeing the people he works with succeed and overcome obstacles.
Congratulations Rob!
View All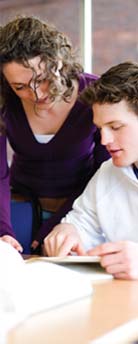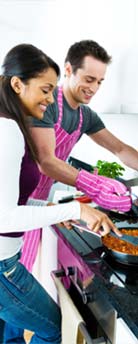 Providing Quality Rehabilitation Support Service In Your Community Since 1998
Learn More
Lawlor Therapy Services Inc.
We provide a broad range of services for individuals who require one-on-one support, focusing on functional activities and cognitive remediation to assist people in achieving their maximum level of independence. Lawlor Therapy Support Services Inc. compliments services provided by an interdisciplinary team in a client's community, school, or work place. Rehabilitation Support Workers work under the direction of Regulated Health Care Professionals.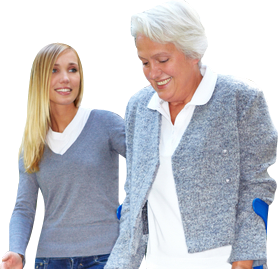 What Makes Our Service Unique?
A combination of program evaluation, documentation, and a collection of objective data.
Community
resources are
identified and
incorporated wherever possible.
Our area of expertise
is acquired brain injury, spinal cord, and
soft tissue injury.
(95% of our case load
involves working with
people who have an ABI.)
A holistic approach
to treatment is
incorporated including life skills, education,
and employment.